Dr. Bernd Schmidt
No need to move away
Whenever you chat to Dr Bernd Schmidt, it is like charging your batteries. His love of life, his humour and his astute faculties are simply contagious. It is true that he has no longer been CEO or Managing Director of Wernesgrüner Brewery for five years, but he is definitely in no more than "semi-retirement" nowadays.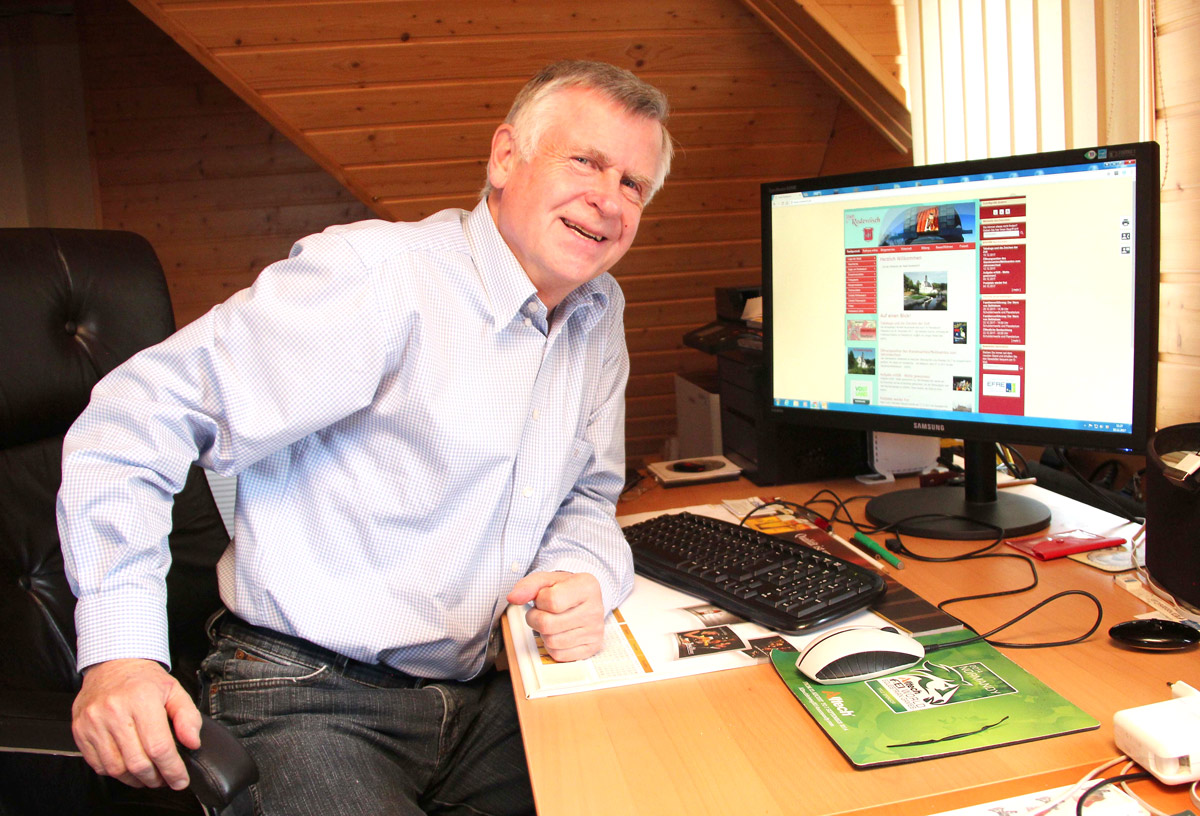 Dr Bernd Schmidt is, for example, still connected to beer in his role as Deputy Chairman of the Society for Hop Research; and he is involved in the Society for the History of Brewing in Berlin.

Having grown up in Rodewisch, he still lives in his family home, which was built in about 1790. He loves walking around the area near Rodewisch with his dog, Bobby. He mainly keeps himself fit by walking and by skiing in winter and covers distances that 20-year-old, well-trained endurance athletes would hardly cope with. "It's really beautiful up on the ridge," he says, mentioning one of his favourite routes.

The graduate in fermentation and beverage technology – who also has a doctorate – spent forty years helping to shape the Wernesgrüner Brewery – i.e. his whole professional life.
"I never felt the need to move away; the Vogtland region is my home," he says, explaining his attachment to the area; and he adds, "I've received quite a lot in life and have been very fortunate; that's why I want to give something back."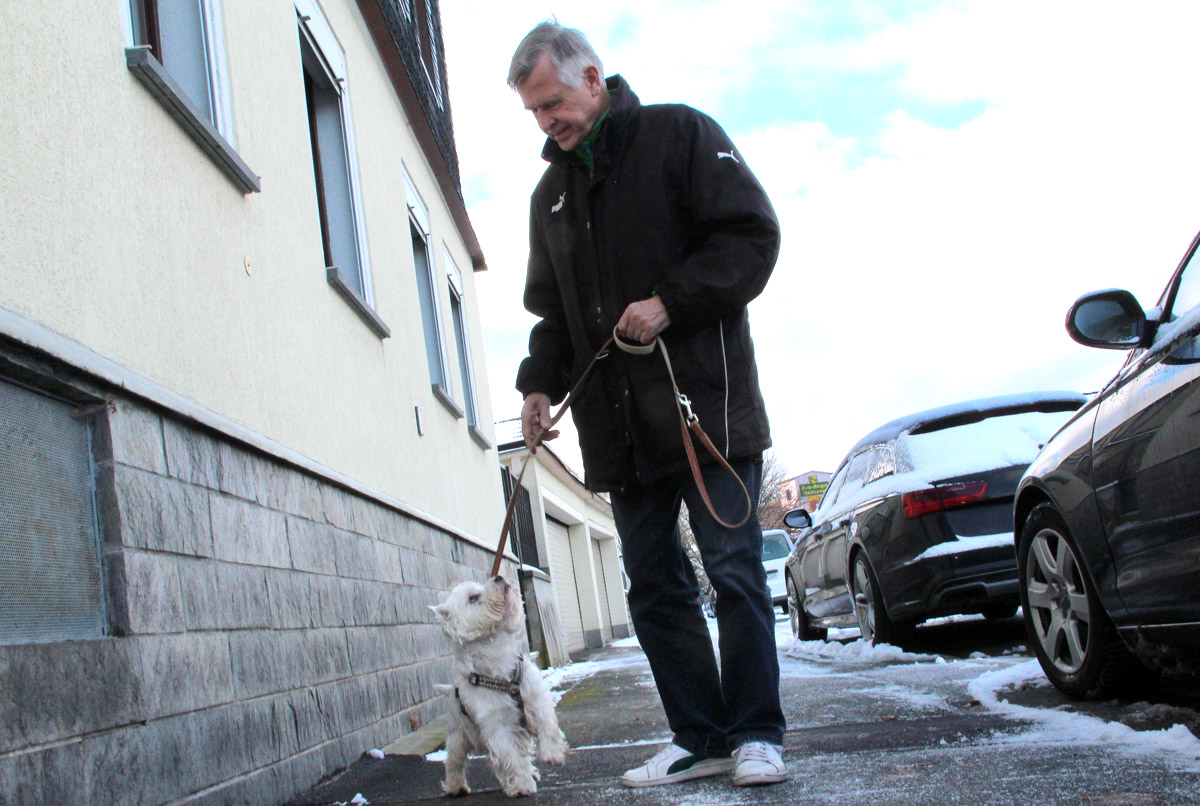 This is probably one of the reasons why he still continues to act as an ambassador for the Vogtland region.
"We have so much diversity in our natural surroundings and also special features like musical instruments, lace and the Vogtland Arena. It's easy to reach large cities too," he says, describing some of the benefits that he promotes in his work as an ambassador for the Vogtland region.

With one eye on economic developments, Dr Bernd Schmidt believes that the Vogtland region does not need to hide its light under a bushel. A great deal has taken place, particularly along the motorway, and this includes large companies that are important for the financial resources in the local communities.
"The increasing competition in the jobs market will ensure that it'll be even more worthwhile to live and work here," he says, looking to the future.

At the same time, he emphatically calls on politicians to not just establish shining examples in the large cities. However, he also points out that patience will be necessary here in the Vogtland region.
"You cannot turn an industrial region into a tourist centre in 10 years. But we should make better use of what we do have – working together at all times – and nobody should be frightened that they might get a raw deal" says the ambassador, Dr Bernd Schmidt.
Vita Dr. Bernd Schmidt
Born in Zwickau in 1949 and grew up in Rodewisch
School education: Geschwister Scholl extended secondary school in Auerbach, where he passed his university entrance qualifications in 1968
After completing his studies in fermentation technology at Humboldt University in Berlin, he started work at the Wernesgrüner Brewery in 1972, became CEO in 1990 and spent 22 years at the head of the internationally famous company
Has been in "semi-retirement" since 1 January 2013
Married for 43 years – the father of one daughter and one son, with one grandchild