Dieter Pfortner
The perfect suture for any surgery
No surgeon has the time to thread the needle next to the operating table. The special products from Catgut GmbH exist for this purpose. The managing director sets great store by the company's site in Markneukirchen and enjoys showing it off to his guests.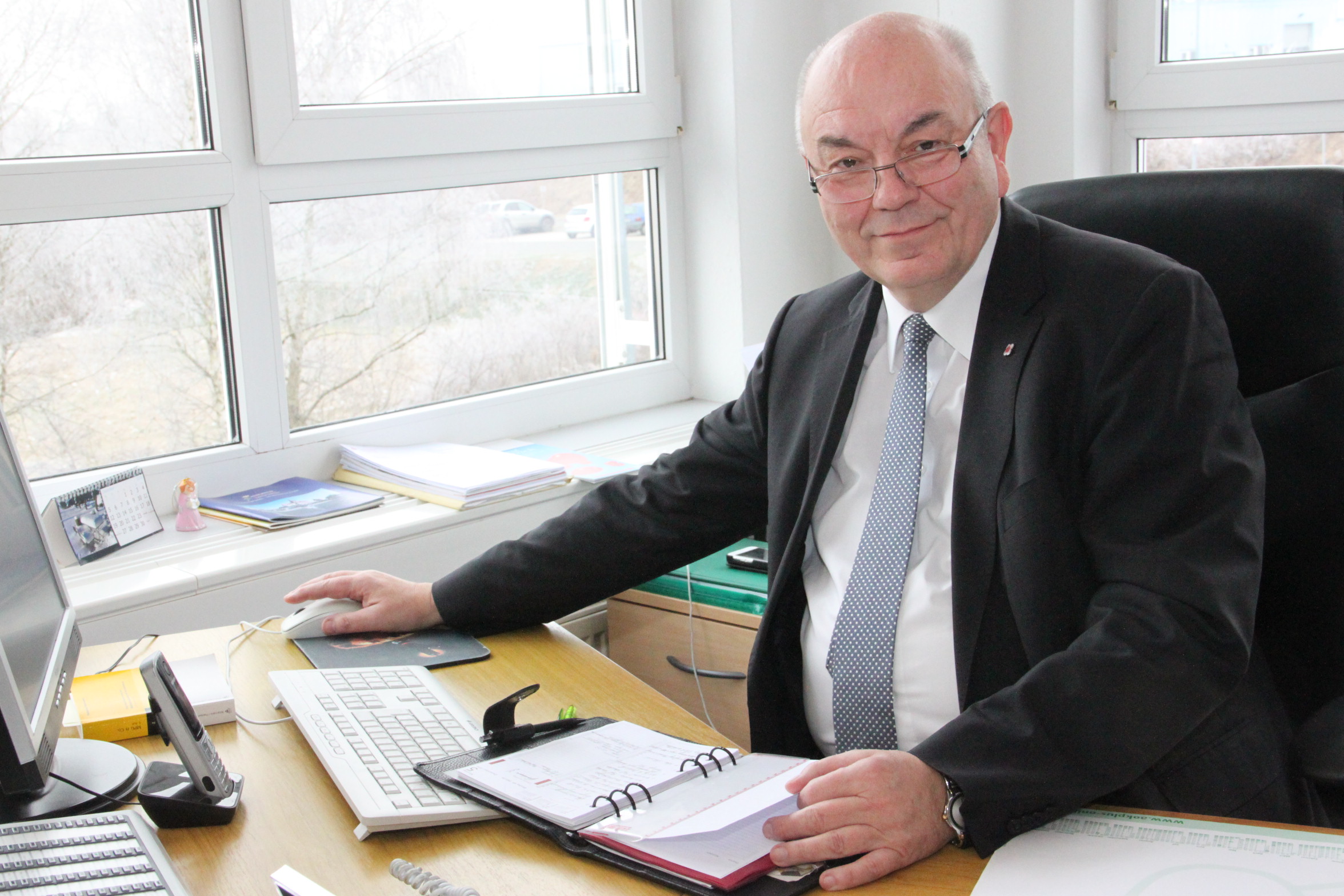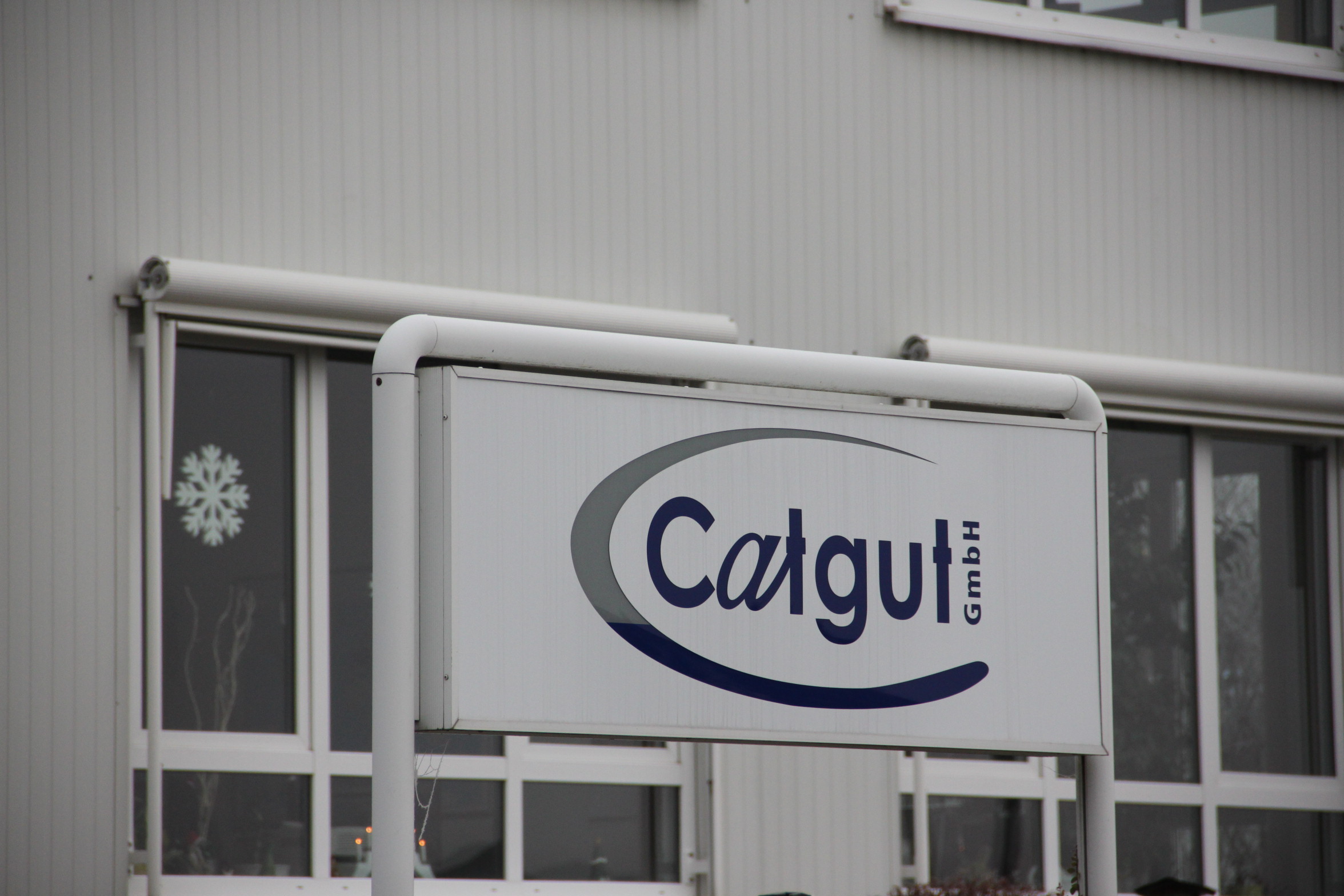 "Working in the garden at home is still too boring for me at the moment," says Dieter Pfortner, when asked why he risked taking on a new challenge in June 2015. The man, who is now 63, took over the position of managing director of Catgut GmbH in Markneukirchen at that time. He adds,
"Two things impressed me about the family business. Firstly, the international orientation – we even supply products to Myanmar, Vietnam and Iran. And secondly, the opportunity for my family's next generation to continue managing the business. Without the undertaking of his daughter Ines Riedel and his son-in-law to take over the business after him, he wouldn't have taken the plunge," he says, looking back. And he even has hopes for the generation but one: his twin grandsons! "But only if they really want to. They shouldn't be forced to do something against their will."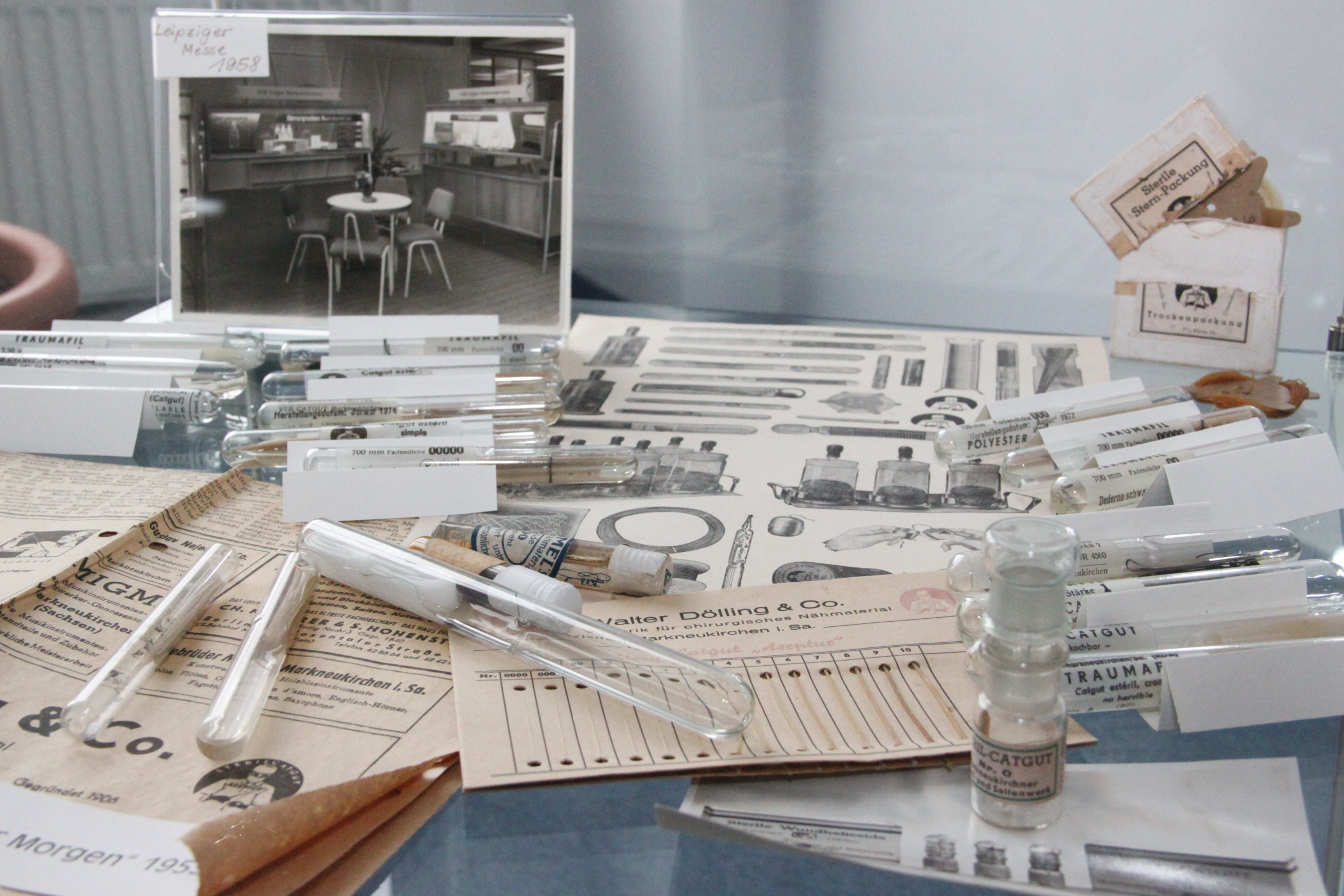 Prior to his time at Catgut, Dieter Pfortner managed the fate of the automobile supplier Magnetto in Treuen for twelve years. He has this to say about his time there. "I was allowed to set up the factory in the Vogtland area and industrialise it." He now has responsibility for 130 employees at Catgut GmbH, who produce surgical sutures. The headquarters in Markneukirchen are not only home to the production facilities, but also other important departments like quality assurance and research. "The requirements for medical products are justifiably very high." Only disinfected persons in special suits have access to the working areas.
Dieter Pfortner knows that there is not just one suture to fit every situation. "All of them are synthetic. But there are sutures, which dissolve of their own accord after a certain time, and others, which have to be removed. Their features and strengths are very different – depending on the type of operation." Some of the needles required for them are made at the subsidiary TNI Chirurgisches Nadelwerk Ichtershausen near Erfurt – naturally with different designs. Pfortner continues, "The surgeon just has to open the sterile package and remove the needle; the suture is already attached to it. He can start stitching the wound immediately."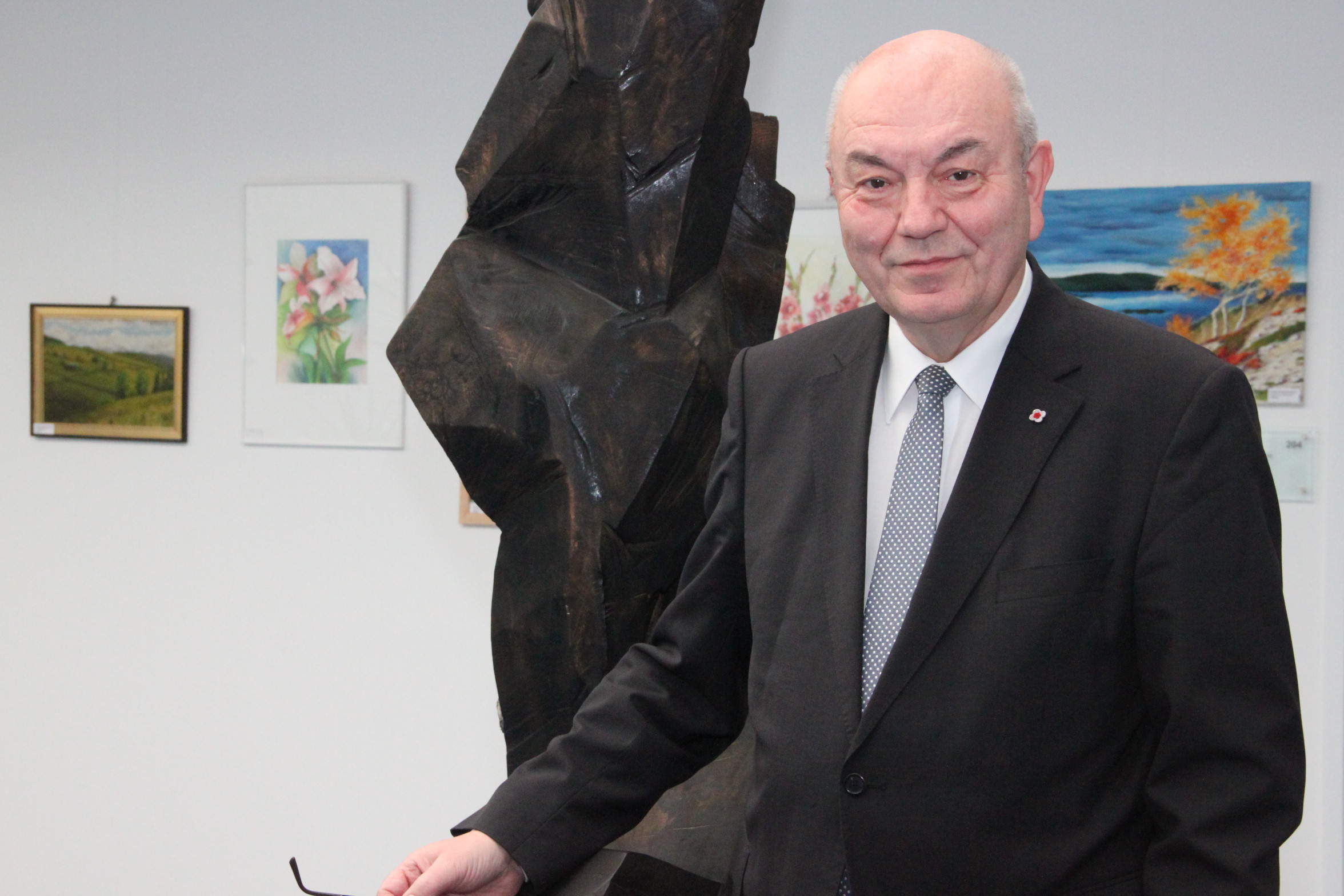 Because of their international customers, Pfortner and his employees have to welcome guests from other countries in Markneukirchen from time to time. "They include Japanese and Korean people and they are absolutely delighted by the surrounding countryside. I often hear people saying, 'You work where other people spend their holidays'". When he was younger, he had to decide whether he would make Berlin the focal point of his life where he went to university or move back to his native Vogtland region.
"My wife and I decided to return. Partly because we are both only children and did not want to leave our parents in isolation. I would have struggled more with living in a big city. I can now stand spending two days there – then I want to get out again. I'm more attracted to rural structures with their peace and quiet and quality of life," says Pfortner, who has been living on the edge of Plauen for 23 years.
There are other things that are important for him too. He has been involved in the Peter Maffay Foundation for many years; this enables underprivileged children from difficult backgrounds to spend some time in a centre to receive some treatment. They can learn how to enjoy the natural surroundings, music and animals. The foundation has collected enough money for seven groups with up to 15 children from the Vogtland area down through the years. Following a major media appeal several years ago, Pfortner and his fellow campaigners were delighted to amass a sum amounting to EUR 58,000.
"The social services office decides which children should be supported. But it's always fun and is a personal challenge to do something for underprivileged children."
Since 2018 Dieter Pförtner has been President of the IHK Chemnitz.
Vita Dieter Pfortner
Born in Reichenbach/Vogtland in 1953
School-leaving exams in Plauen
University studies (business management and business mathematics) in Berlin
Managing director at Magnetto in Treuen from 2002 until 2014
Managing director at Catgut GmbH in Markneukirchen since June 2015
On the board of directors at AOK Plus Sachsen/Thüringen, the medical service of the Saxon health insurance schemes and the Sparkasse Vogtland savings bank.
Since 2018 President of the IHK Chemnitz