Hans-Jürgen Stüber
You need to act in life, not react
Hans-Jürgen Stüber and his enterprise pitcom GmbH are one of the companies, which probably advertise do more to advertise the Vogtland region to a wider audience all over the world than many others.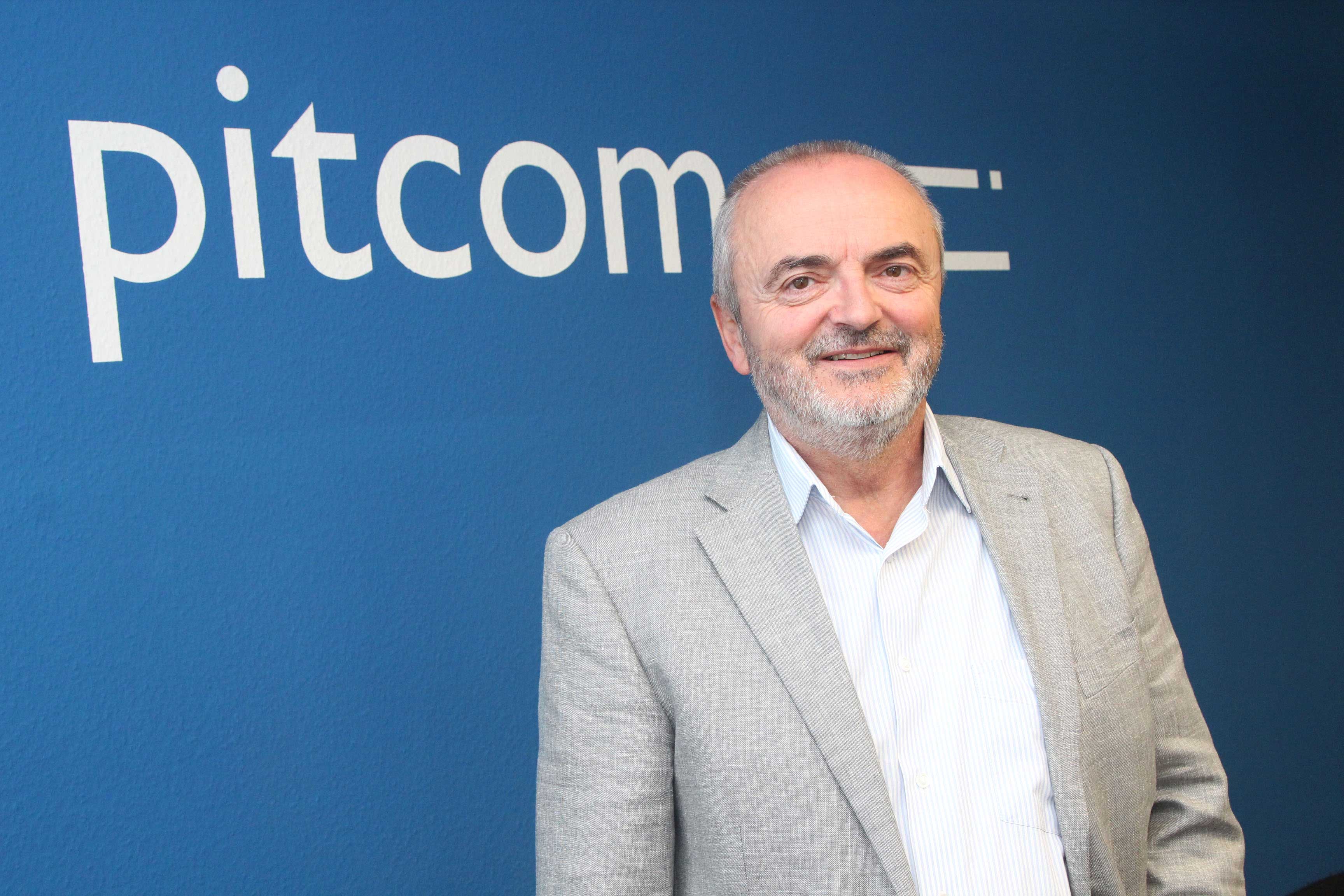 This is because his IT company designs, programmes and looks after very many home pages for Vogtland-based companies, local authorities, clubs and associations. Anybody can then view them on the Internet and therefore get to know the Vogtland region in all its diversity. They include the "Das V sind wir" home page or that of the holding company of the Vogtland Sparkasse (savings bank).
But that is only a small part of the extensive fields of activity for the 26 employees. "We look after more than 600 customers – and about 200 of them are banks, savings banks, insurance companies and state banks," says Hans-Jürgen Stüber, referring to other customers all over Germany. "pitcom" has made a name for itself as a professional solutions provider – as an Internet agency, a text message provider and a data centre operator – with everything from one source. "As a result, we can demonstrate the expertise that is available in our region," the managing director says. That is very important for him in his role as an ambassador for the Vogtland region.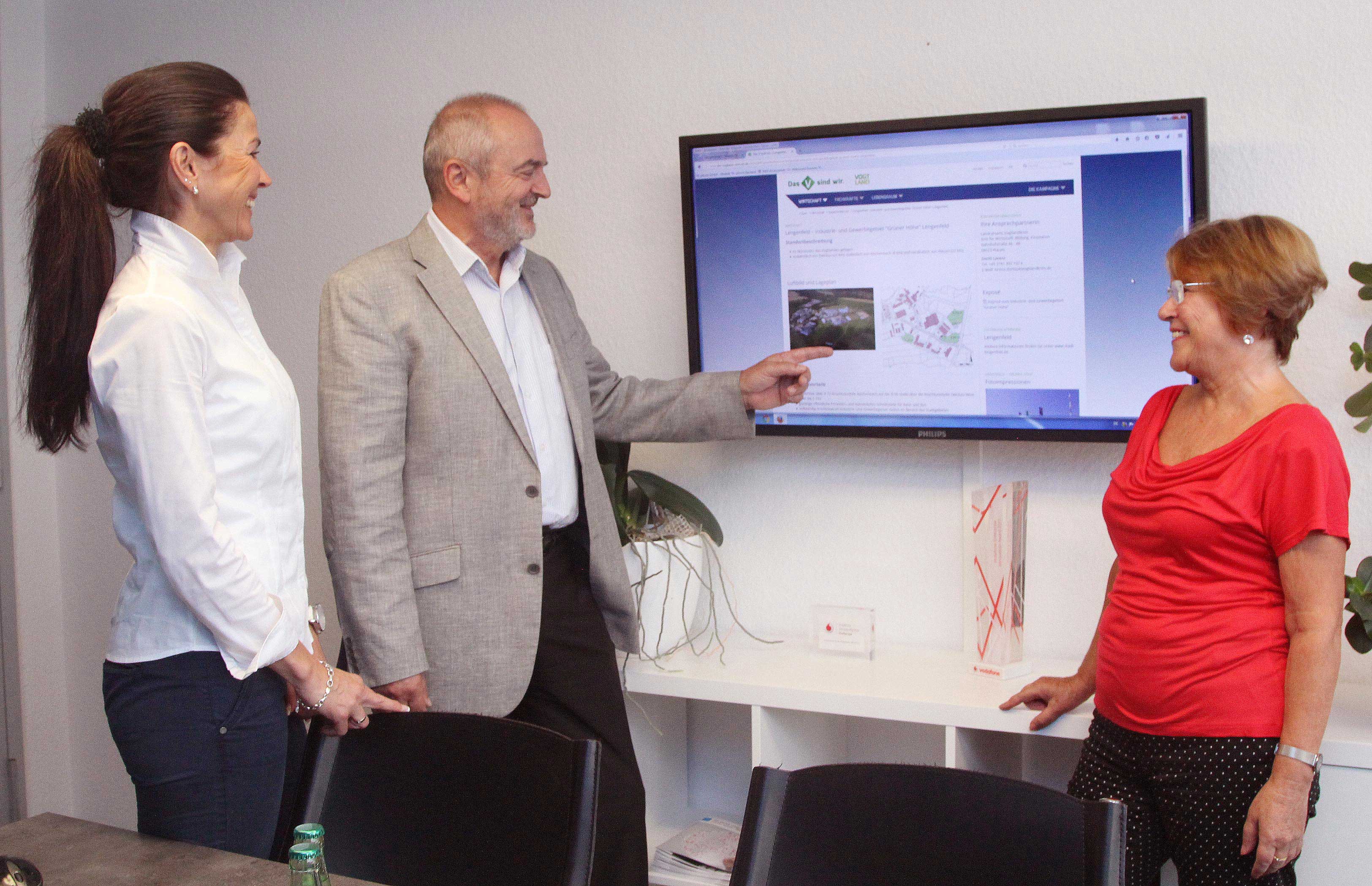 When he is on the road and talks to customers and partners, he refers to this expertise and the unique selling points of our region.
"Where we live is an attractive area with good social facilities and excellent infrastructure."
Being an ambassador for the Vogtland region also means ensuring that strengths are pooled in the region, in the 62-year-old's view.
"Using a standard logo, as recently introduced by the District Administrator Rolf Keil, is an important step so that people know immediately online where they are – Tyrol or the Lüneburger Heathland do the same," he says, quoting one example. He also points out how necessary it is to extend the university of cooperative education in Plauen in order to tie young people as specialists to the Vogtland region. "pitcom" is actively involved in the design of the www.vogtlandjob.de website – the Vogtland District's site to promote business development.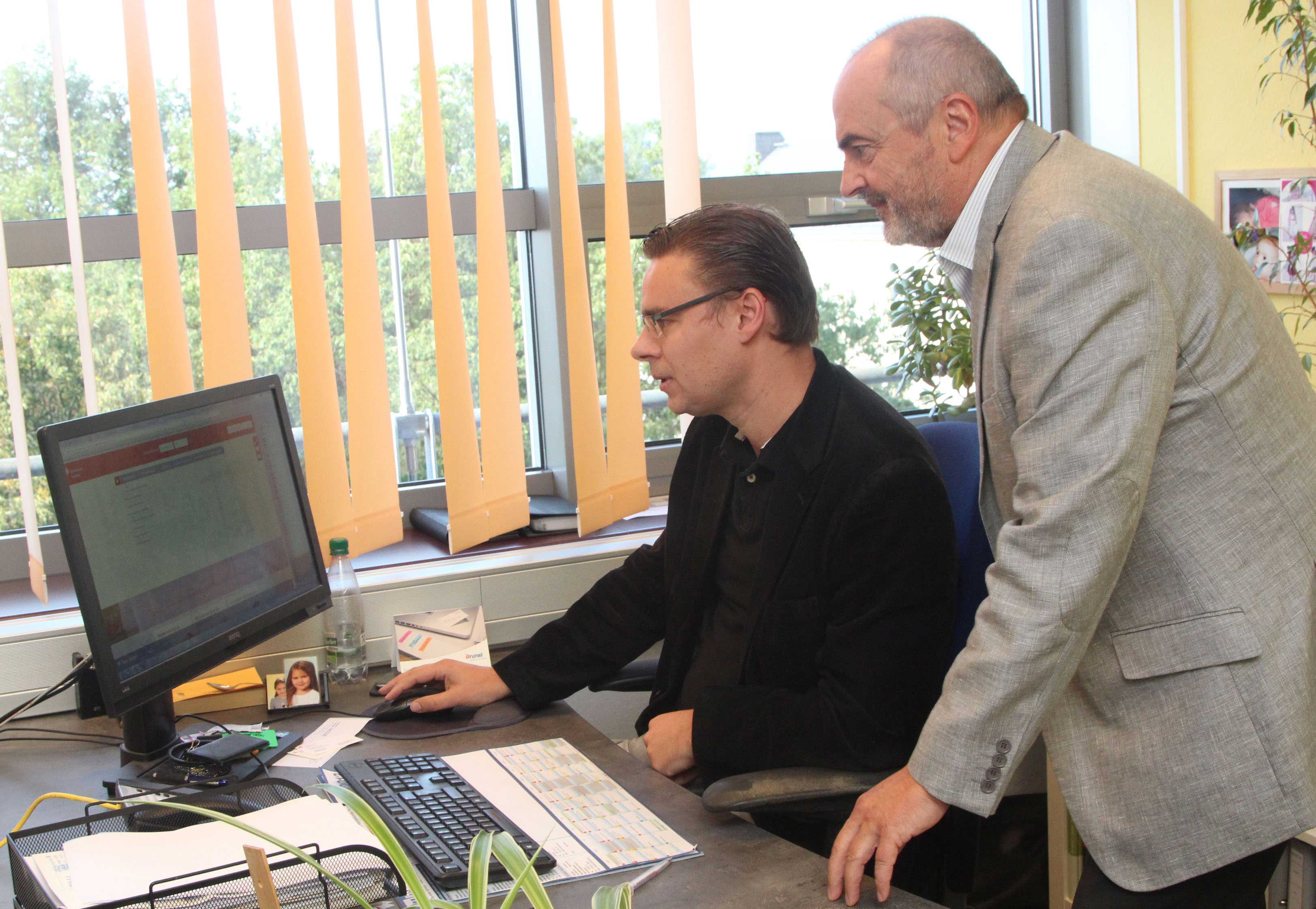 You can sense here that Hans-Jürgen Stüber is not just talking about things, but gets involved in searching for new solutions.
"It's important to see what's coming up – you need to act in life, not react," he admits. Based on this attitude, he not only focuses on his daily business, but also looks to see what others are doing and is interested in research on the future.
This interest is leading to specific projects. For example, opportunities are being developed to support the healing process in humans who have suffered brain damage after an accident or illness; this is taking place in conjunction with a clinic in Bad Elster, Plauen University of Cooperative Education and the Aphasics Centre in South-West Saxony.
"Acting" for Hans-Jürgen Stüber also means actively exploring the Vogtland region. "I like going hiking with my wife. Pirk and the Burgstein area are some of our favourite spots or the river Elster as it flows north towards Greiz."
"Looking at what is coming up" is also a reason for him to think ahead about what the future holds for pitcom GmbH. He is preparing his co-managing director Andreas Dienelt to take over the company so that the high-performance IT firm can still spread the message of the enormous wealth of expertise available in the people of the Vogtland region for a long time to come.
Vita Hans-Jürgen Stüber
Born in Plauen in 1954, grew up in Weischlitz
Educated at the Adolf-Diesterweg and Erich-Weinert extended secondary schools in Plauen
Studied at Dresden University of Technology, graduated with a degree in computer science
Involved in process research and developing electronics until the fall of the Berlin Wall, including time at what was then known as Plauener Gardine (Plauen Net Curtains)
Managing director of pitcom GmbH since it was established in 1997
Married, father of two sons and one daughter; has three grandchildren