Jan Gerbeth
He loves the taste of his home region
At the end of a hard day's work, after sport, or to accompany a barbecue – people always connect a glass of beer with something positive or very pleasant moments in life. The Sternquell Managing Director, Jan Gerbeth, experiences this first hand. "Wherever I go, as soon as I say that I work at a brewery, people become happy and laugh." The 42-year-old from Lauterbach is a thoroughly positive person too and wants to drum up support for the benefits of his home region as a Vogtland ambassador.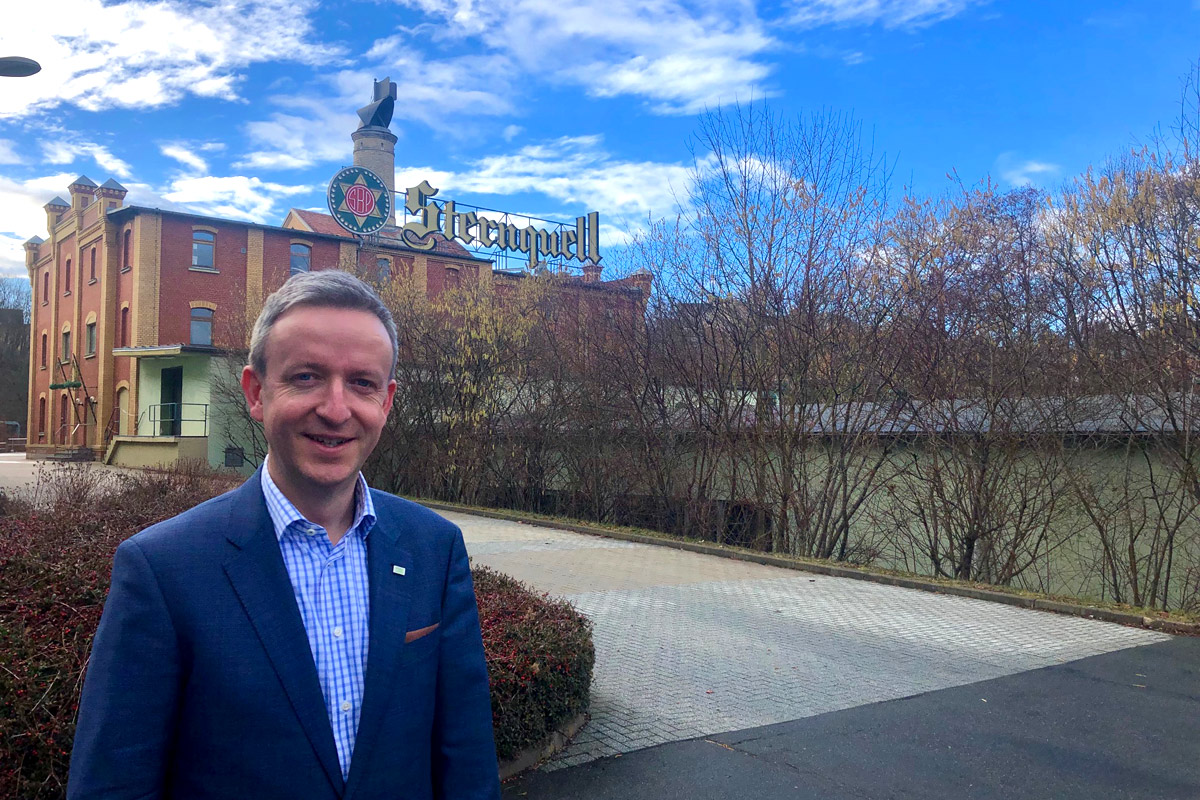 "The Vogtland region is really a holiday area, which offers everything that people need: outstandingly attractive scenery, reservoirs, winter sports areas – I can really feel as if I'm on holiday within a very short time, if I want to," he says, with great enthusiasm. He feels very closely linked to his home region. Having started his career as the first B.A. student at the Kulmbach brewery group of companies, which owns Sternquell, he has remained with the company to this day.
"There are plenty of job offers and opportunities around. But I like living here. I have my roots, my family and my friends here," says the father of a 3-year-old son. As the managing director of the Sternquell brewery, he now spends most of his work time on Vogtland soil again.
"I never really left, but I commuted to my office in Kulmbach every day."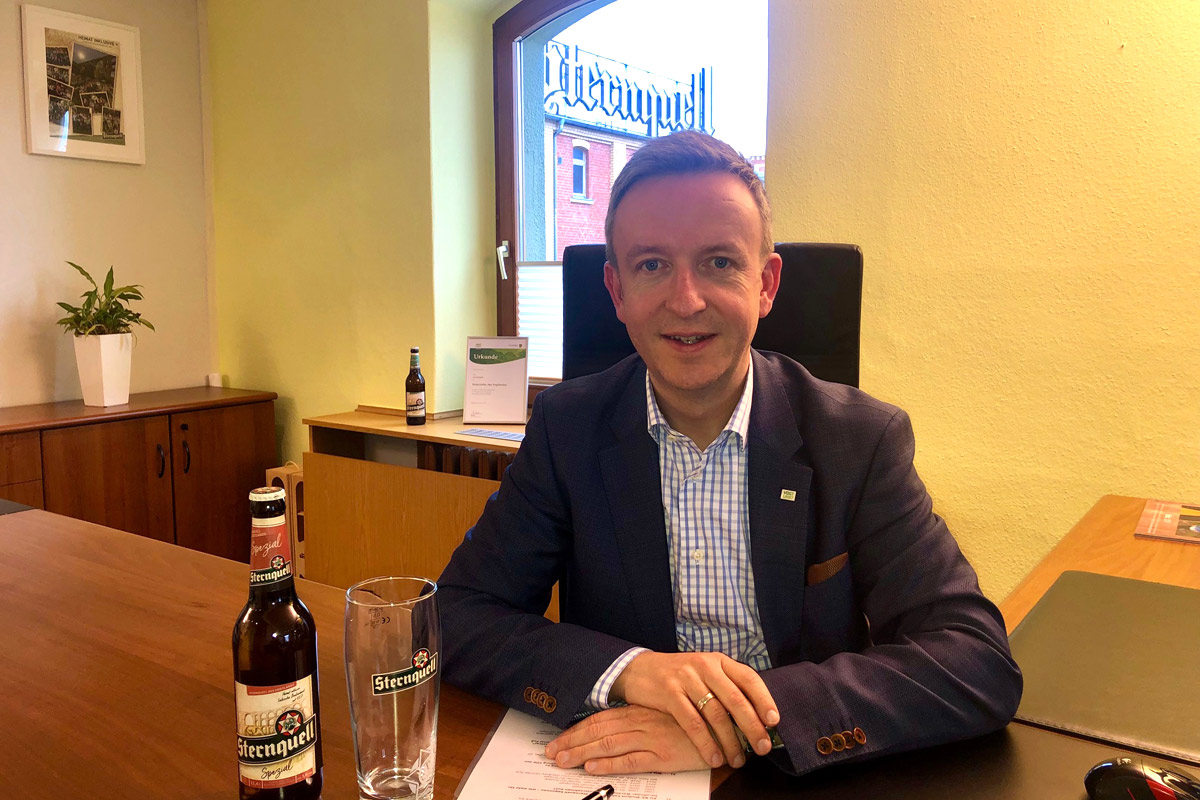 In this sense, he is not a typical returnee, but is increasingly observing this trend within the Vogtland region, even in his own neighbourhood.
"Many people are returning to the Vogtland area from the big cities as companies and industries settle here and they're able to get back to their home region again. This is a good trend, which just didn't exist even a few years ago."
The new company slogan "Sternquell des Vogtlandes. Heimat inklusive" (Sternquell from the Vogtland region – including that homely feeling), which has been visible on the newly designed bottles since a recent relaunch, reflects the commitment that Sternquell has to its home region. It communicates a sense of being down-to-earth and is also designed to help the company hold its ground in what is a difficult beer market at the moment. The competition is tough with prices for special offers as well as many new types of beer and suppliers.
Jan Gerbeth refers to another aspect of the company's commitment to the region.
"We'd like to hand back part of our economic success to the people who live here. With this in mind, we support a large number of associations and promote social or even cultural projects and activities."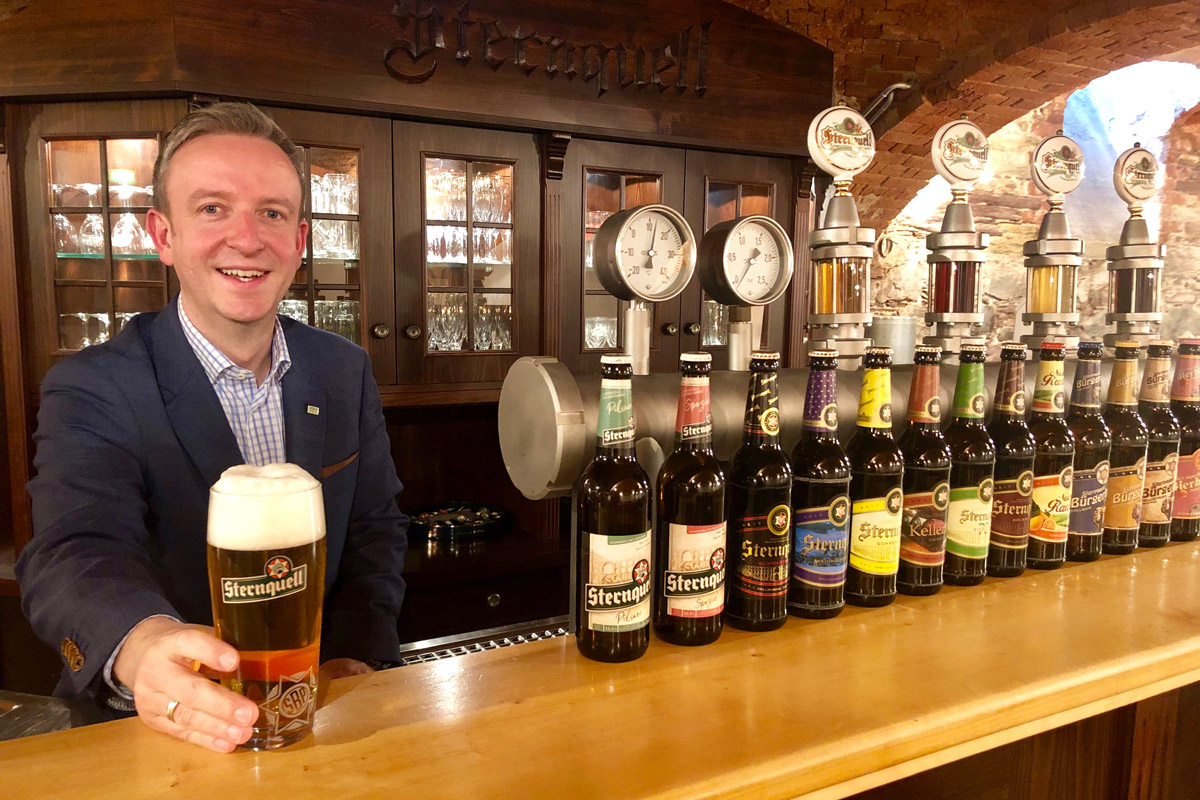 About 100 people currently work for the Sternquell brewery in Plauen. The new brewing centre established on the business park site in Neuensalz in 2016 marked the final stage of completely moving the production facilities.
Vita Jan Gerbeth
Born in Plauen on 13 January 1977
Lives in Lauterbach near Oelsnitz with his wife and son
1995 - 1998: B.A. student at Sternquell
1999 - 2006: field sales employee for the retail trade at Sternquell
2006 - 2010: Key Account Manager for the retail trade at the Kulmbach Group
2010 - 2014: Head of the Retail Trade Field Operations at the Kulmbach Group
2015 - 2018: Head of Marketing/Sales for Markgrafen Getränke
Since mid-2018: Managing Director of Sternquell-Brauerei GmbH