Marcus Bang
Doing something for the region in the long term
"We're very grateful to our father and we're proud of him too for what he's achieved here in his entire working life," says Marcus Bang, as he makes his way from the very modern, glass administration building at BANG Kransysteme to the assembly factory. His pride is more than justified, if you consider that Werner Bang went self-employed in Adorf in 1989 when the Berlin Wall came down and opened a service workshop to repair lifting equipment and cranes – it was a one-man business in a garage with just 15 square metres of space.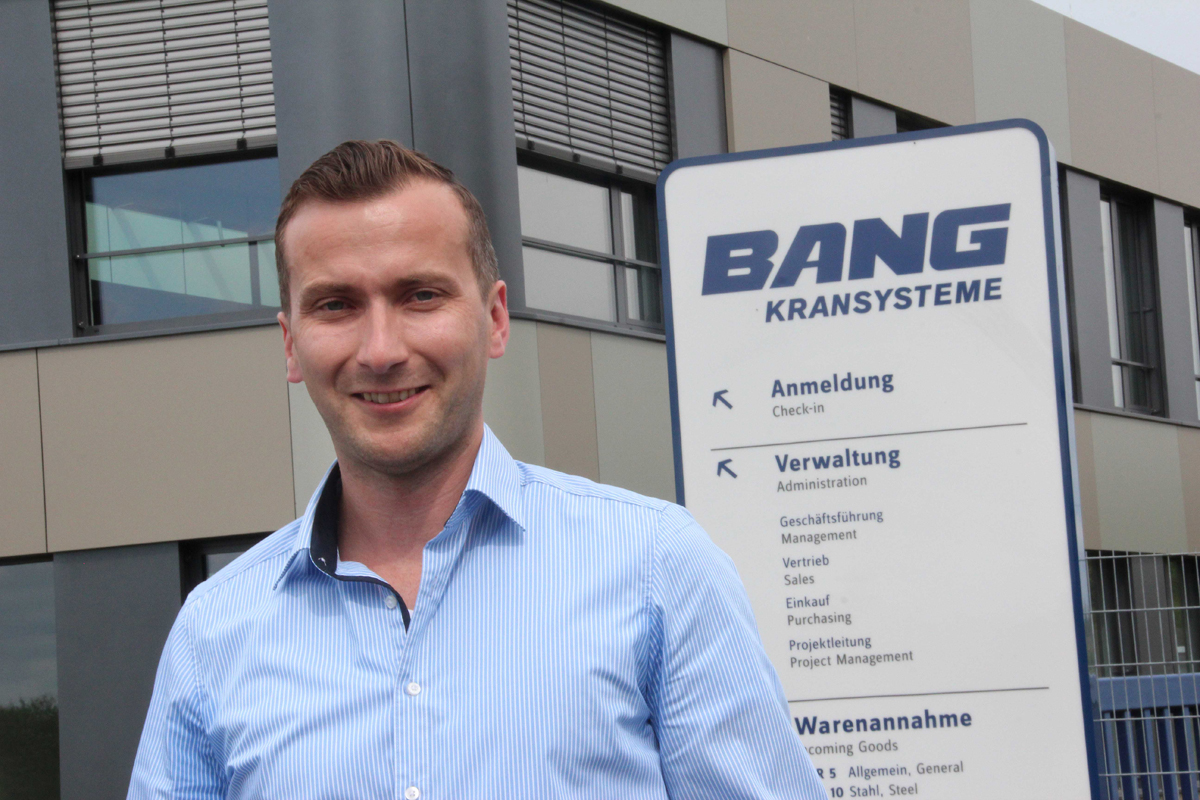 Now, almost 30 years later, the production area at BANG Kransysteme on the "Neue Welt" industrial park in Taltitz measures 18,000 square metres and 135 specialists work in two huge production and assembly buildings.
Marcus Bang manages the company as a director with his father Werner and his brother Christoph. And Marcus is now a "Vogtland ambassador". When District Chief Executive, Rolf Keil, appointed him, he responded,
"I certainly feel honoured, but I also sense the responsibility of actively promoting the Vogtland region."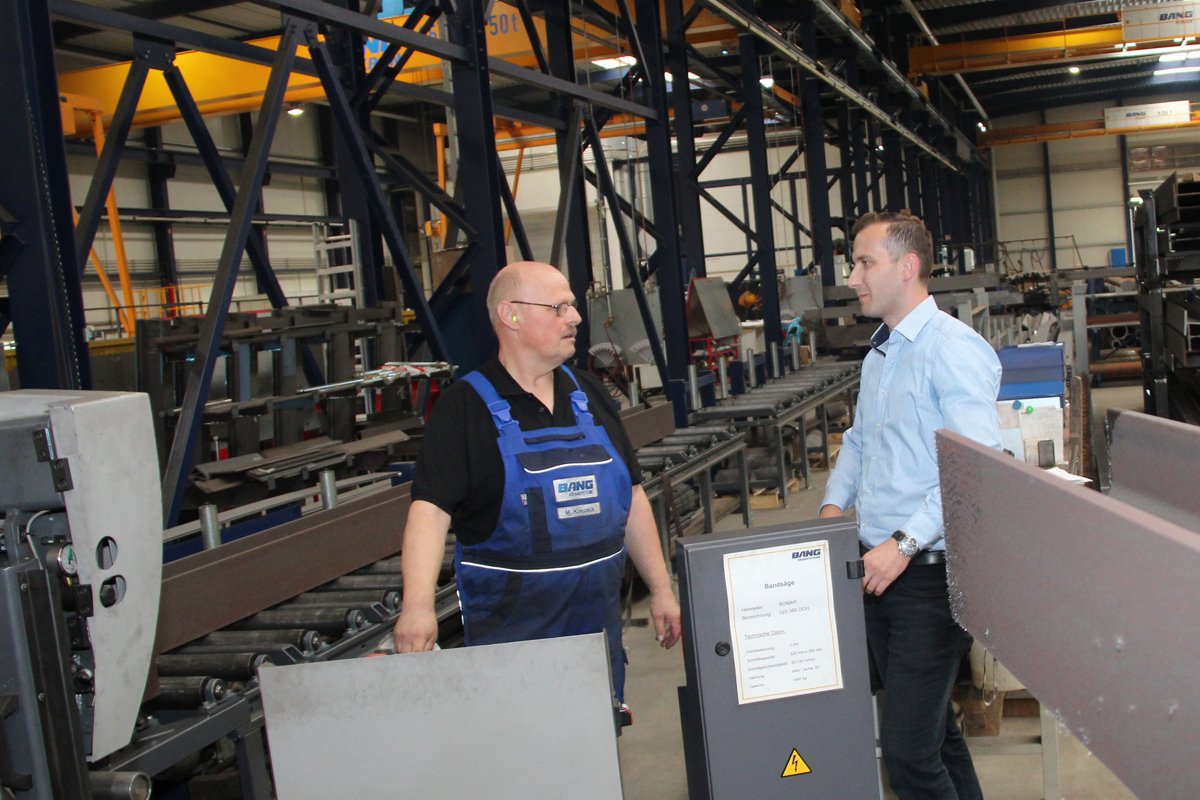 For him and his family business, this means helping to shape life in society in the region. The firm supports sports clubs like the water polo players in Plauen or the volleyball team in Oelsnitz just as much as wood carvers in Eubabrunn or the organisation promoting the outdoor pool in Bad Elster. In line with his love of motorbikes and motor sports, Marcus Bang was one of the founding members of the MSC Oelsnitz in March and he is on the board. The goal is to revive trials riding.
"I enjoy riding my motorbike anyway," he confesses, with a smile on his face.
However, there is another reason for his involvement in the region too.
"Wages alone are not the only thing that keeps workers in the Vogtland region or attracts them. Soft factors are becoming increasingly important – so that people feel at home with things like the sense of cohesion in a rural area, leisure opportunities or day-care centres for children," Marcus Bang explains and adds that he believes the Vogtland region is in an excellent position in this sense. Skiing in winter, water sports in summer, mountain biking all year round are all possible on your doorstep, thanks to the beautiful natural surroundings.
"When Chinese people visit our company, they're amazed that they can simply sit outside and see the blue sky," he explains.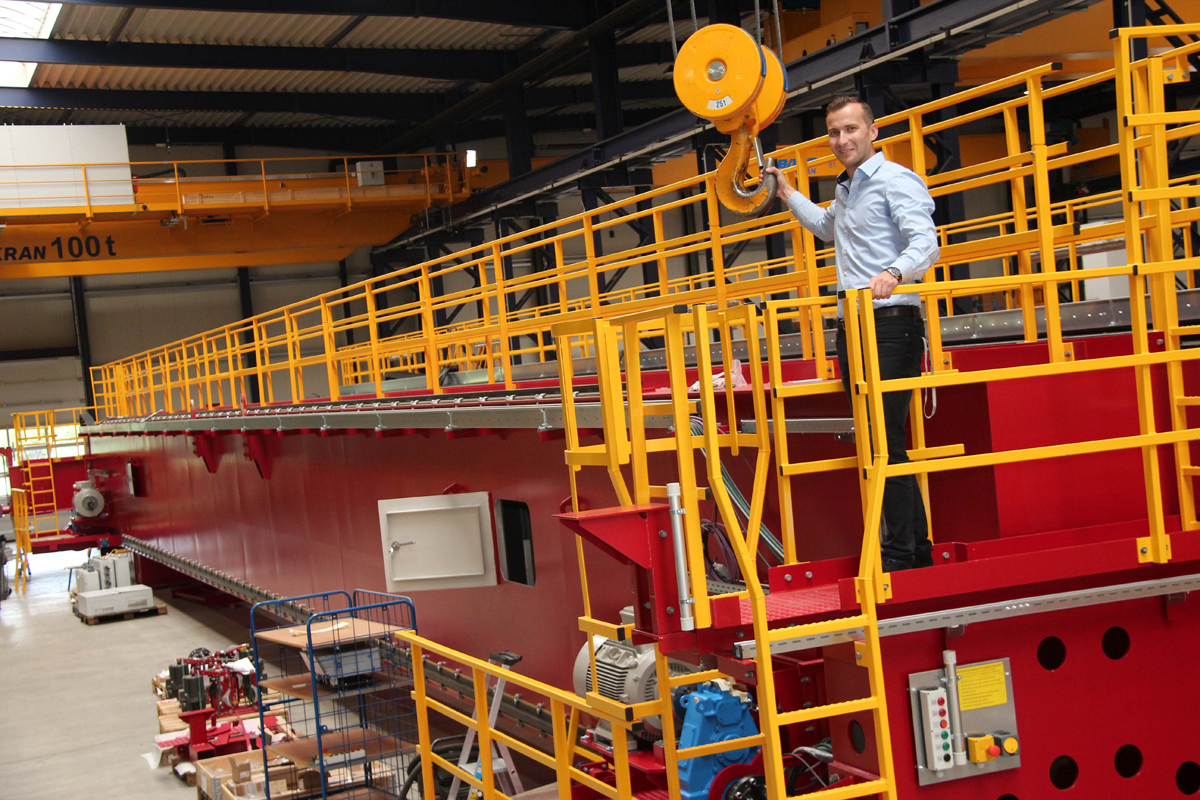 They are all factors that he lists when he is travelling. His job is not just to successfully sell process cranes, automatic cranes and winching systems with a load capacity of up to 500 tonnes made by BANG around the globe, but also publicise the Vogtland region even more as a business location with many beautiful spots.
Marcus Bang himself has his own favourite spot in the Vogtland region.
"It's Bad Elster, where I live, because home is the best place of all."
Vita Marcus Bang
Born in 1983 and grew up in Adorf
Started school in Adorf, moved to the grammar school in Markneukirchen, went to university in Dresden in 2009 and completed his studies as a technical business manager in Breitenbrunn
Started his career at BANG Kransysteme, the company that his father Werner Bang founded immediately after the fall of the Berlin Wall
Now a managing director of the internationally successful family business with his father and his brother Christoph
Now lives in Bad Elster, where he and his wife are planning to have a family